Cosette Grider
If you've ever been hopelessly stuck for weeks like I have, waiting for that source of inspiration or guidance, and you feel like it's never going to come, you KNOW what "creative constipation" feels like. Calling it "creative constipation" sounds so ugly, doesn't it?
Makes ya think of poop.
Why associate your creativity with that?
BECAUSE IT FEELS LIKE ABSOLUTE SHIT AND YOU'RE STUCK WITH THE SHIT!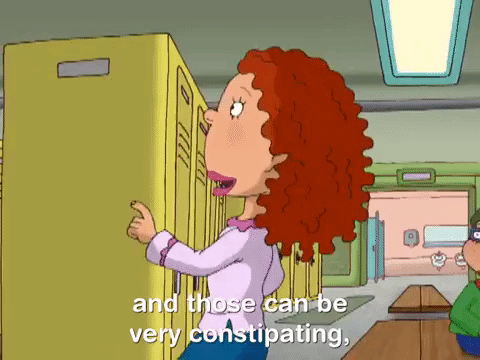 Reflecting on a few weeks back, I can barely recall what my "laxative" was that finally worked. In my previous blog post, I went on about meditation and journaling. I'd like to tell you that I got "unstuck" because of a tangible concrete thing that happened, but I think it was just enough despair that pushed me to make a move. I contacted our local successful plant/gift boutique, Tansy, where I have sold many Art pieces at a few of their Art Pop-Up shows. I requested to vend in their patio on Saturday, May 7, their major sale day, and right before Mother's Day. They responded fairly quickly, delighted to have me back.
Zing!
Then a little bit of Divine guidance, which I have gotten used to being open to receiving. My husband had acquired boxes of his Grandmother's antique china. He thought he'd be able to sell the pieces last year at our local antique shops, but no one wanted to buy at the time. My husband kind of forgot about the boxed up antiques buried under other boxes of not-so-antiques in our garage.
I like to paint new product for upcoming Pop-Up shows. I tend to increase my expenses when I do this. Choosing to be smarter and more resourceful, I opened up to inspiration during journaling/meditating.
Zing! Zing!
The antique china. What if I painted on those? I wasn't sure what I would paint, but I knew I wanted to try. I had to try. My husband was very much on board with this idea and pulled out the boxes that weekend. I thought I'd be selecting just a couple of pieces, but I was getting inspired by most of the collection. I pulled out about 30-40 pieces of antique china, ranging from small saucers, larger plates, dainty platters, glass cut coasters, glass perfume bottles, a small seashell vase that could have been for a toothbrush, etc.
A week went by without any idea of what I'd paint. What do I like to paint? Faces. Females. Eyes. Pinterest is one of my best friends. I heavily rely on Pinterest for inspiration and resources. I gathered up images of Art Deco and Art Nouveau designs, Ziegfeld Girls from the Jazz Era, Frida Kahlo, Dolly Parton, Audrey Hepburn, and whoever seemed to strike a look that inspired me.
Then, I got to work. I thought I would paint 2-3 pieces a day, but my speed has been more like 1-1.5 pieces. That's fine. Can't rush good Art. We must also account for the time it takes to photograph the piece, edit the process video, make the Instagram reel, and post every single day. It's A LOT.
Fast forward to now. I have completed 10 pieces and have already sold the very first one I did. Frida Kahlo on a small yellow floral saucer. I honestly didn't think anything would sell before these pop-up Art shows I have coming up.
The momentum has been momentous. I have been going to bed with a huge smile on my face and waking up with the same smile, excited to create. I truly believe that I'm doing what I'm supposed to be doing because not only does it feel so natural to me, but it is bringing me so much joy. My hopes are that each unique piece brings others even more joy. To give as a gift. To receive as a gift. To purchase for ones self because they were so inspired by it. This is the stuff that ignites my creativity.
I was thrown a little temptation to halt the momentum this weekend. The temptation was a day trip to be with a few of my friends who I love dearly and have so much fun with. Four of them are going on a 2 night stay a couple hours South. They really want me to go. I have a prior commitment that I will not break because it's a fun event with my son at his school this Friday evening, but I knew I could always drive up the following day and come back down in the evening. Nothing to stop me there. Two people who care so much about me reminded me of my incredible "momentum". My husband and my best friend, Tara. They have witnessed my progress, my joy, and my focus. A whole Saturday, though not a big deal, could potentially jeopardize my momentum and right now, I can't afford that.
Distractions are inevitable and Lord knows, my every day is full of them. I've learned to manage and not beat myself up if I haven't met my own expectations that I set up early in the morning.
#artmomentum #artist #painting #antiqueplates #antiquechina #fridakahlo #popupartshow #tansy #paintedceramics #handpainted #uniqueart #creativeconstipation #creativity #creativeflow #mothersdaygift